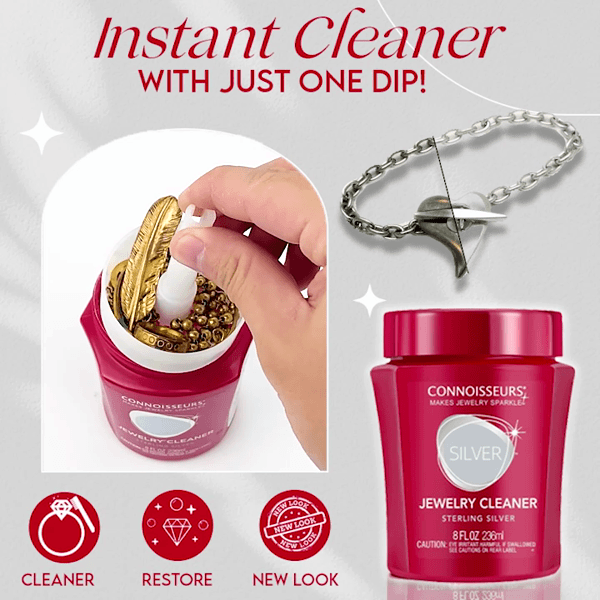 A fast and convenient way to clean sterling silver jewellery. Use our Jewellery Cleaner to instantly remove tarnish from sterling silver jewellery.
It will restore shine and brilliance to sterling silver jewellery. Instantly removes tarnish and restores shine and brilliance.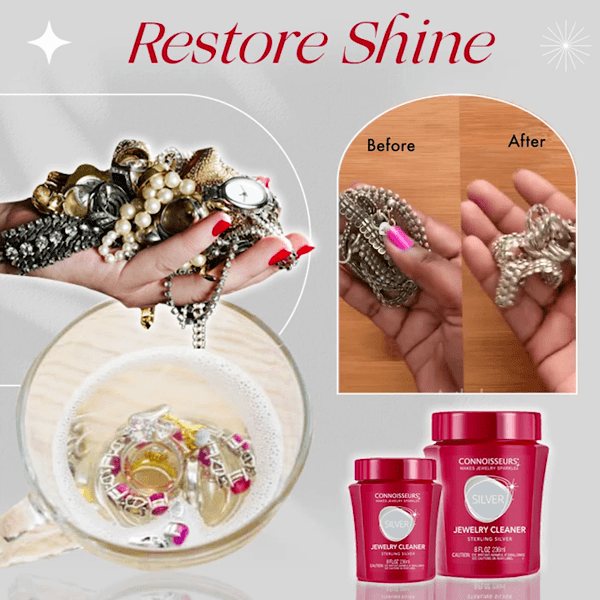 Just dip a piece of jewellery for 10 seconds, rinse and dry with a lint-free cloth. It's that simple to use.
Fast and easy to use for cleaning your jewellery. Great for cleaning large batches of jewellery, with only a 10-second wait for each piece, you're done in no time at all.
Boost your appearance by making sure that your jewellery is dazzling. Give your jewellery a beauty treatment.
HOW TO USE
Carefully cut the seal from the container. The solution has a strong odour but that is the nature
Place only one piece of jewellery in the dip tray. Lower dip tray into cleaning solution for up to 10 seconds. It is not necessary to soak for an extended period of time.
Remove dip tray from container and rinse thoroughly in room temperature water.
Dry jewellery with a lint-free cloth.
Specification:
Net weight: 236ml
Shelf Life: 5 years
Using Directions: Dip the jewellery in a tray inside the container for 3-5 seconds; rinse under water and dry well before wearing.
PACKAGE INCLUDES: