No one is immune from bunions. But if you do suffer from them, it can feel next to impossible to find shoes for bunions which are both stylish AND comfortable. Our Slip-on Women Comfy Bunion Shoes are the most comfortable shoes for bunions and they are also fashionable!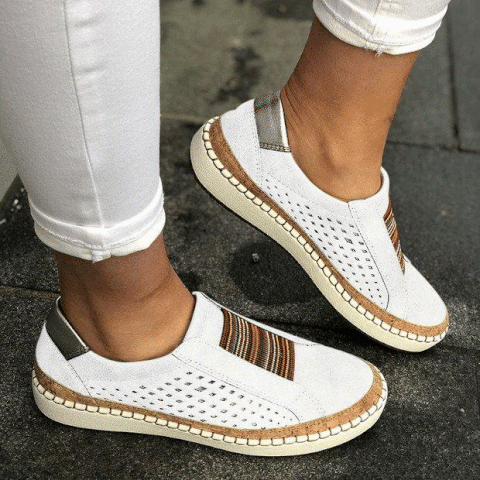 Wearing good shoes for bunions is vital if you don't want to make the condition worse.
If you do suffer from bunions or just had a bunionectomy, or any foot pain towards the front of your foot, opting for wide toe box shoes can give you the room you need to walk in comfort.
Slim, sporty, and incredibly lightweight, Slip-on Women Comfy Bunion Shoes it's a new shoe from the bunion free collection. These shoes for bunion feet feature stretch fabric panels for easy, agile movement, a rip-tape fastener, and a breathable, flexible EVA outsole.
The Best Gift You Could Give Your Feet
These comfortable shoes for bunions will make you all smiles, due to the therapeutic nature of this orthopedic style. The stretchable fabric runs around the vamp and toe box, allowing a gentle fit to the most sensitive of feet.
We highly recommend using our plantar fasciitis insole for extra arch support.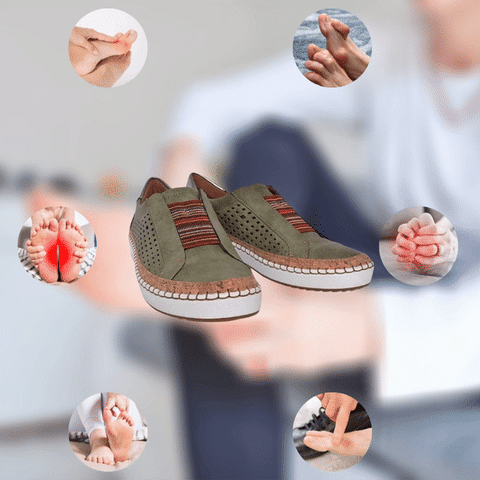 Why Will You Love It?
FIT: the padded comfort collar will keep your feet in place
COMFORT: lightweight materials, soft, breathable, Pu lining and soft EVA rubber sole
STYLE: easy to slip on with one central gore panel for flexibility
2 in 1 USE: the women's bunion shoes are not only for people who suffer from bunions or other feet problems, but they are also the perfect shoes to wear after bunion surgery
WIDE TOE BOX: wider toe area to allow your foot to spread out a little, rather than squashing your toes together.