👔Release the "bulky machine" from the shackles. A Total Game Changer!💦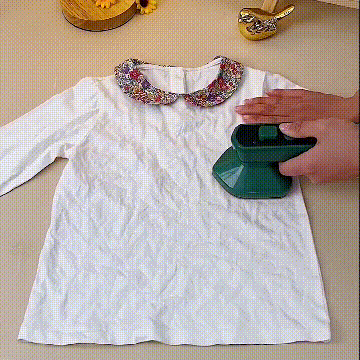 Steam Iron from any angle – This design even allows steaming upside down without any water left behind!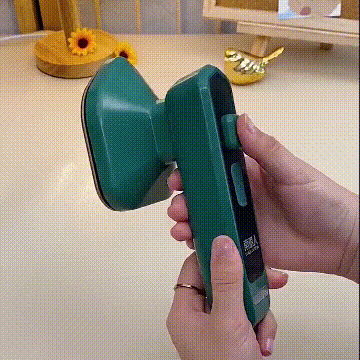 FEATURES
The travel iron can iron clothes anytime, anywhere, without space restrictions. This mini steam iron is more suitable for travel and cannot replace the ironing effect of traditional electric irons.
Professional mini steam iron dry/wet ironing combination. Dry ironing: iron 30 seconds after turning on the machine; wet ironing: touch the water spray button to spray water after turning on the machine. After turning off the spray, you can start ironing.

The portable mini hand-held steam iron is equipped with a 60 ml water tank, which is convenient for replenishing water. The mini steam iron can pay attention to the water quality of the water tank at any time, and it is safer to use.
The hand-held household steam iron board adopts a triangular pointed front design, which can flexibly iron narrow areas such as buttons, plackets, and collars, and elegantly display details. 

High temperature and strong steam can easily iron clothes, curtains, sheets, pillowcases, etc., especially clothes that need to be ironed vertically (such as suits, etc.). High temperature and strong steam can quickly kill a variety of harmful bacteria and ensure household cleaning.
Applicable To All Fabrics
Every piece of fabric during travel needs to be ironed, such as organic fabrics, nylon blends, wool, cotton, linen, etc. This portable mini ironing machine can effectively remove creases and wrinkles from clothes with steam. It is not suitable for heavy clothes.
SPECIFICATIONS
Material: PC
Rated Voltage: 220V
Rated Power: 30W
Water tank capacity: 60ml
Heating mode: electric heating type
Weight: 400g / 0.9lb
Size: 8*10*17cm / 3.1*3.9*6.7in
PACKAGE INCLUDES