?Magic Ear Personal Sound Booster
You¡¯ll even be able to discover sounds that human ear can¡¯t pick up.
?Atomic Beam Magic Ear isn't a hearing aid its a personal sound booster. Hear voices in the movie clearly while cancelling out distracting background noise. Or never miss a word your friend is saying at a noisy bar or club.?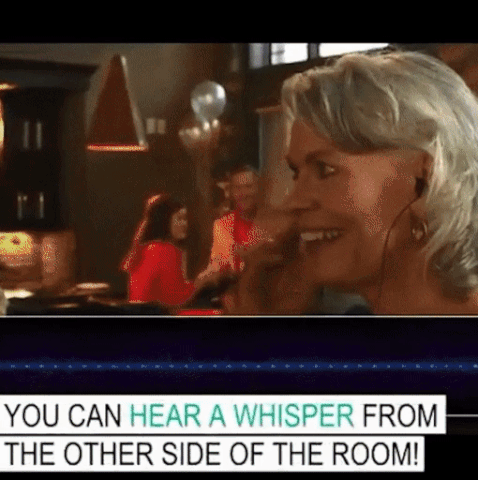 Features:
SUPER-HEARING DEVICE - Audio amplifier instantly and discreetly gives you super hearing so you can hear a conversation across the room.
CANCELS BACKGROUND NOISE - Unlike other personal hearing devices, Magic Ear hearing amplifier cancels background noise and enhances what matters.
PICK UP DIFFERENT SOUNDS - Audio amplifier picks up sounds the normal human ear can¡¯t. Great for sportsmen, hikers, and discovering new sounds.
DISCREET DESIGN - Unlike a hearing aid, Magic Ear has a discreet design that looks like a hand-held FM radio.
Specifications:
Material:? ABS

Size:??10.5 * 6 * 2.2cm

Color:? Black

Weight:? 60g?

Power Supply Method: Dry battery
Package includes: