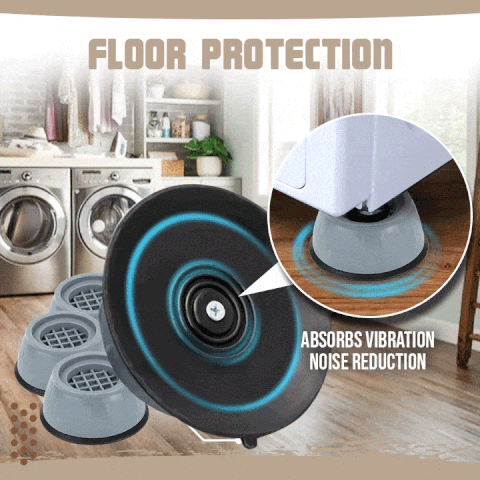 HEIGHTEN & LEVELING:
Raise furniture and home appliances by a few
centimeters is for effectively preventing moisture
and better ventilation and cleaning.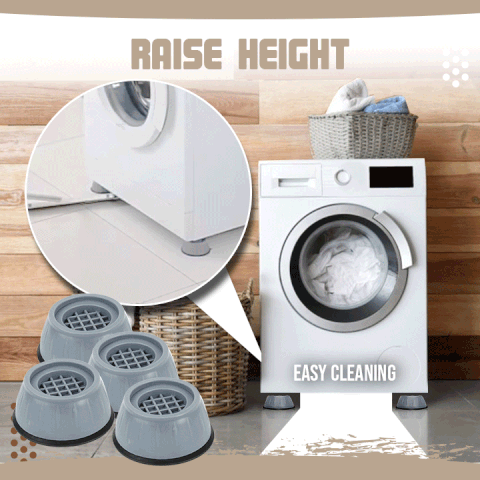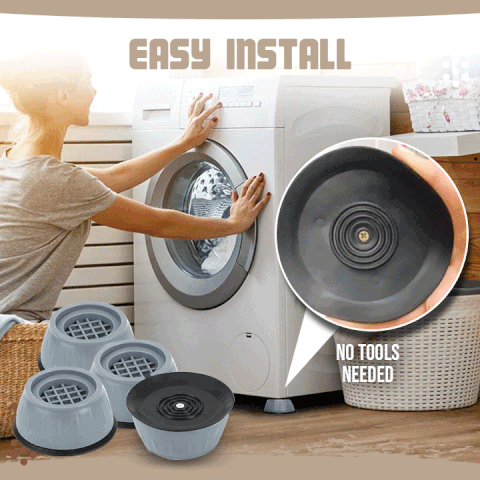 FLOOR PROTECTION:
The large suction chassis can stably grasp
the floor effectively prevents unnecessary
movement of washing machines and dryers,
which can scratch your floor.
NON-SLIP PADS:
The strength of the shock-absorbing pad's
honeycomb traction pattern reduces the
washer or dryer's floor movement and
greatly reduces the transfer of vibrations
from your washer/dryer to the floor,
to keep them always in place.