Organize your kitchen cords quickly & easily with Kitchen Appliance Cord Winder
The kitchen cord organizer helps keep your kitchen equipment wires in order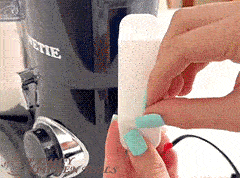 ✔️ Organise your kitchen cords quickly & easily
✔️ Made of high-quality plastic material
✔️ Superior traceless back adhesive
✔️ No scratches or any unwanted marks
✔️ Side hook-like design
This cord holder features a side hook-like design and middle fastener that easily coils electrical cable and successfully locks it in place. It also comes with a superior traceless back adhesive that can securely grip to your appliance without damage. Furthermore, the cord winder can hold out against moisture and heat of turned on appliances without breaking or falling-off.
Keep all the messy appliances wires out of sight with this kitchen appliance cord winder organizer!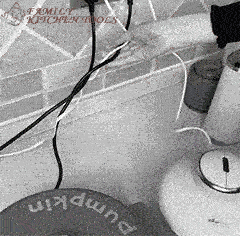 FEATURES:
Ultra-Strong Adhesive
Offers a

superior adhesive

that allows the cord winder to stick firmly onto most surfaces. No worries as it

does not create scratches or leave any unwanted marks

and sticky residues when removed. This holder can also withstand moisture areas and the heat of turned on appliances without breaking or loosening adhesiveness.
Easy to Assemble
The clever cord winder can adhere easily to kitchen appliances in any position you require. Simply wipe your device clean to remove dirt or dust, peel off the protective film and adhere it to your desired placement. Once done, wait for a little while (up to half a day) to ensure a solid attachment then you can now coiled cords!
Wide Application
Keep the cord disaster at bay and try it out for your different household appliances.

Suitable for coffee machines, rice cooker, pressure cooker, toaster, stand mixer, air fryer, blender, microwave oven, press juicer, coffee grinder, steamer

and more possibilities. You don't have to untidily leave your cord out on your kitchen counters anymore!
Premium Material
Made of

high-quality plastic material

that boasts an outstanding durability and longevity. This holder can't be deformed or snapped easily even after a continuous tight cable winding and locking.
SPECIFICATIONS:
Material: Plastic
Size:

6.5 x 3cm

Color: White / Black
Weight: 18g
PACKAGE INCLUDES:
1PC / 3

PCS / 5

PCS / 10PCS of Family Kitchen Tools™ Kitchen Appliance Cord Winder