Achieve the perfect peachy butt effortlessly 
with our Electronic Hip Muscle Trainer!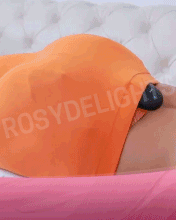 Using EMS biological micro wave impulses that effectively stimulate and strengthen glute muscles, this advanced hip trainer tones and shapes your buttock to get them bikini-ready for summer! Designed for you to save time and effort on hip exercises, you can now achieve that firm, plump, and round booty easily.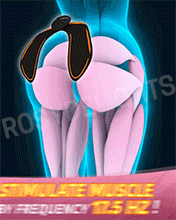 With 6 stimulation modes and 10 intensity levels to choose, it lifts, firms, pumps, and relieves hip muscles to help you achieve a more beautiful, healthy physique. Features U-shaped design with skin-friendly adhesive tape that stays securely on your hips, you can train them while lying, sitting, and anytime you want!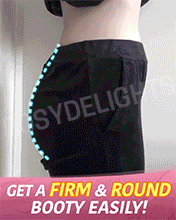 FEATURES
STIMULATE GLUTE MUSCLE

EFFECTIVE BOOTY LIFT

BURN FAT FASTER

Banish Stubborn Cellulite
INSTANT PAIN RELIEF
Save Time & Effort On Exercise

Wirefree & Easy To Use
Long-Term Result for Well-Built Muscles
SPECIFICATIONS
Material: ABS+PU(polyurethane) Leather
Controller Power Supply: 2 x AAA Battery (Not Included)
Output: Max: 9.8mA
Frequency: 1-100Hz
Training/Massaging Mode: A-F(6 modes)
PACKAGE INCLUDES
1 x Electronic Hip Muscle Trainer
1 x Controller
1 x User Guide