(TIPS:
In order to facilitate cleaning and replacement, it is recommended to purchase more than two pieces.)
After babies start learning to eat on their own, they often get stains on their clothes, which can be troublesome to clean, and children change clothes quickly, adding to our chores.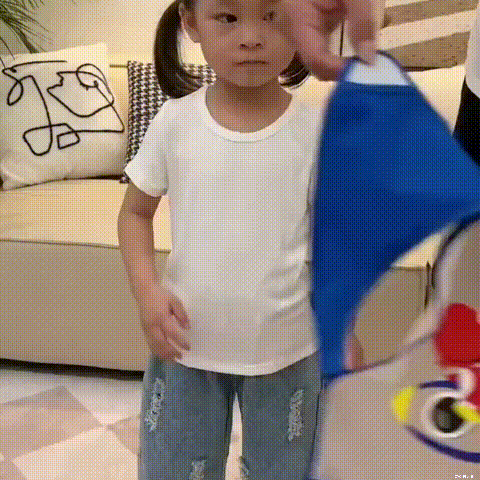 Children's waterproof and anti-soiling apron can keep your child's clothes clean for a long time and reduce your extra chores.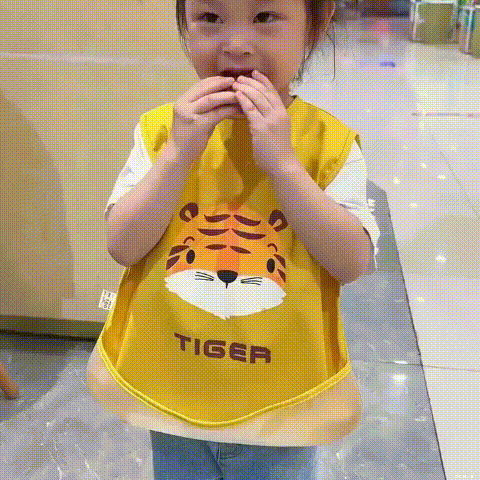 Features
Reversible rice bag
If your child accidentally drops food or drinks too much liquid, there is no fear of food residue and juice falling on the floor.

Waterproof fabric
TPU fabric, high-density material, reduce the liquid into the seam can not be thoroughly clean, waterproof and moisture-proof, will not let the liquid wet baby's clothes.

Soft and elastic
Lightweight material is more elastic, will not be pulled and deformed, no color loss, wear-resistant and durable.Prevent the baby from tearing and playing when the scarf is broken.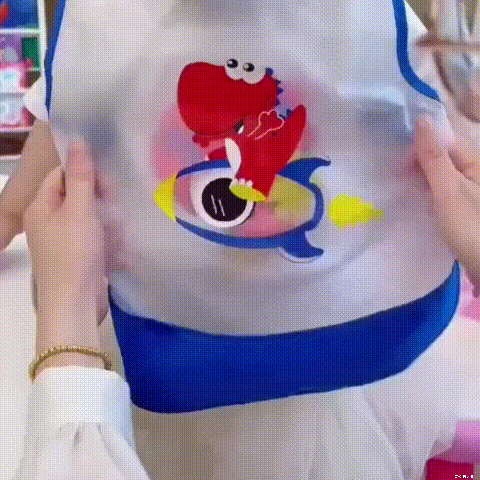 Safety and health
TPU material meets safety standards, no odor, protect your child's health.
Easy to put on
The back has a Velcro design, so the baby can put on and take off by himself, which is more convenient.
Description
Color: pink / green / blue / yellow / rose
Size: S / M / L

Suitable age: 0-5 years