"MAKING OUR KIDS SHINE TOMORROW STARTS WITH GAMES WE CHOOSE FOR THEM TODAY"
In times where screens are killing our children's creativity, it's up to you to choose games that will help train their brains and shape their future skills,
Car Rescue Adventure™ is that type of adventure game that will not only boost your kids' intelligence to make them stand out among their peers but will also make you think: "Where has this been all my childhood?"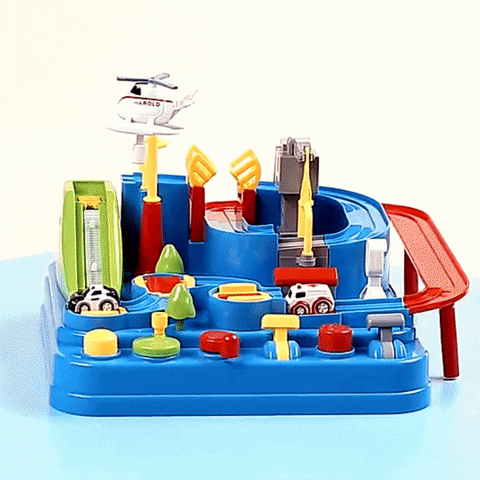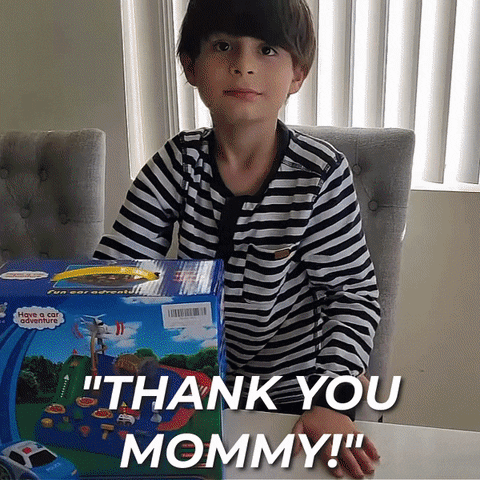 WHY DOES MY CUTE LITTLE ONE NEED CAR RESCUE ADVENTURE™? 👶
BOOSTS BRAIN POWER 🧠
Guiding the toy cars through the obstacles and passing each challenge makes it a great training for improving kids motor skills, problem-solving, logical thinking, color perception and hand-eye coordination.
BUILDS CHARACTER & A ROCK-SOLID CONFIDENCE 😎
Experiencing the thrill of victory after passing each challenge helps your child develop great decision–making skills and healthy self-esteem while enjoying hours of fun. But do not forget to cheer them up from the sidelines to make them feel good about themselves 😉
8 CHALLENGES TO KEEP THEM BUSY ALL DAY ⏱
With 4 mini cars, 6 control buttons and 8 different challenges, your children are guaranteed to stay busy and engaged for hours without a single sign of boredom and more importantly, without harmful screen time (this may even give you some spare time to get things done 🥳)
SAFE MATERIALS & ROUNDED EDGES 👶
Made of high-quality ABS plastic material, non-toxic water-based paint, and polished smooth edges so you never have to worry about your child's safety. It also 100% mechanical, making it battery-free.
BRINGS FAMILY TOGETHER AND ENHANCES PARENT-CHILD BOND 👪
Playing Car Rescue Adventure™ with your children improves the parent-child relationship and creates unforgettable memories. Playing it with friends and family can also provide kids their daily dose of family connection and improve their teamwork ability.
A GIFT THAT NEVER FAILS TO AMAZE 🎁
Car Rescue Adventure™ is that kind of gift that your children will be excited to own today, proud to show to their friends 10 years from now, and glad to keep as a souvenir from their parents for the rest of their lives!
WHAT WILL BE INCLUDED IN MY PARCEL? 📦
HOW DO I ASSEMBLE IT? 👩‍🏫
FAQs 🤔
Q - What is the appropriate age for playing this game Car Rescue Adventure™?
A - 3 Years Old and up (CHOKING HAZARD-Small parts. Not for children under 3 yrs)
Q - What are the dimensions of the toy?
A - The toy dimensions are 26 cm x 27 cm x 20cm
Q - Does it need batteries?
A - It is 100% mechanical so no batteries are needed
Q - Approximately how long does it take to put it together?
A - It is very easy to set up and takes less than 5 minutes