Add a pop of color to your everyday life with the Breathable Leather Women's Orthopedic Shoes for Bunion!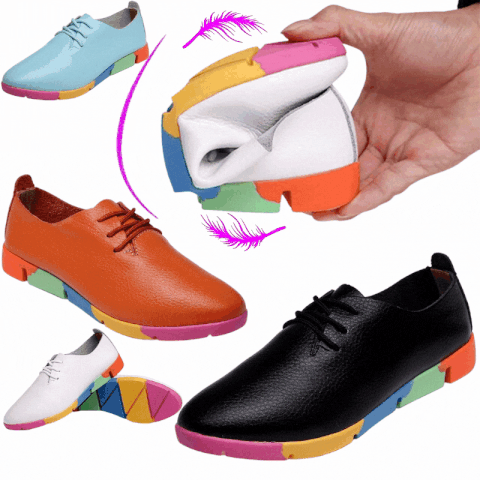 These women's bunion shoes are not only practical, but they are also incredibly comfortable, and perfect for concealing up to large lumps. Get ready to discover brogues that are actually made to fit your feet
FEATURES AND BENEFITS OF BUNION SHOES:
PROTECT YOUR BUNIONS
Seam-free interior lining eliminates pressure points and friction against the skin, offering superior comfort and protection.
For luxurious comfort and effortlessly chic styling, Breathable Leather Women's Orthopedic Shoes for Bunion are your go-to shoe!
WALK COMFORTABLE AND PAIN-FREE
If you just had bunion surgery also called a bunionectomy you must know that these are the most comfortable bunion shoes! You can add a bunion sleeve for extra protection of your bunions or even a soft insole for extra comfort, especially if you are also suffering from plantar fasciitis and need extra arch support!