Say goodbye to the dullness of driving!
When you are driving on the road, come to beautiful music, accompanied by the shaking of this funny ornament, you can enjoy the joy of travel and relax!
Exquisite craftsmanship makes these ornaments very lifelike, vivid, and delicate. Made of high-grade PVC material, perfect 360° display, eco-friendly, odorless, non-toxic, firm, and solid.
Fine workmanship, clear lines, and worthy of collecting statue model. 
Wonderful high-grade PVC material, with great care to the colors and details. Not only can be used as a car decoration, desktop decoration, and ideal interior decoration for offices, bedrooms, living rooms, and so on but also can be applied as a relaxing toy, birthday gift, and more.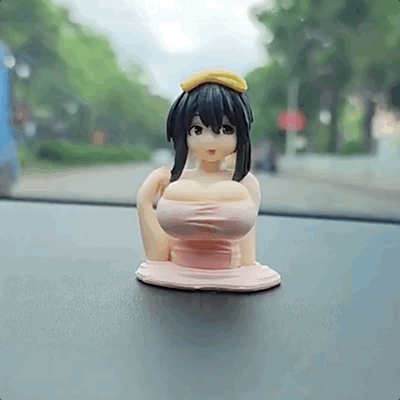 Very exquisite and beautiful statue phone holder, it is also a charming desktop sculpture art decoration for home and office.
Outstanding design. Unbelievable statue poses, inspiration, and rich imagination.
The figure adopts cool modeling techniques, the angle to the vivid beauty of the face, from the fingertips to the details of the hair, bringing cool scenes, from the angle to the face, from the fingertips to the hair, the details are realistic and beautiful
The perfect image of the character is very realistic Action details are beautifully decorated.
This set of anime doll phone stands made of high-quality PVC, does not contain any harmful substances, does not have any pungent smell, is sturdy and wear-resistant, all the dolls are carefully processed without any sharp parts, so you can use them with confidence.