💥💥Discount💥💥

BUY 4 GET ONE FREE!

BUY 7 GET THREE FREE!
Each LED unit
 utilizes six 3 watt LEDs. This Lighthead flashs simultaneous or alternating with 18 different patterns
. 
🔌💡These car flexible warning strobe/work lights are a perfect addition to any vehicle needing to be seen. The white spotlight will help you see what is in front (or behind) you with ease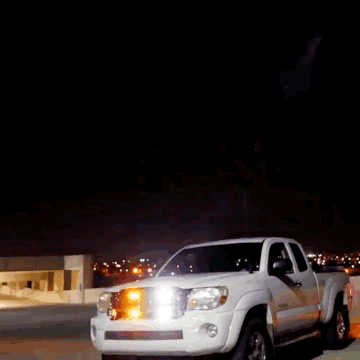 💄For car modification and customization 18 Different modes/patterns of strobing/flashing & On/Off with just a press of a button.
Universally fit for any 12V Vehicle Car: Universal fit all Cars SUV vans and trucks with DC 12V-24V

Sealed and waterproof assem-bles:Esquisite looking and to withstand any sand,water,dirt, snow or dust.


Application- car :/ motorcycle / truck / truck 2


Easy to install: it can be used as long as it is connected to the wire

Specifications
Applicable model: General purpose model
Product material: aluminum
Operating voltage: 12V-24V
Installation position: universal
Power: 18 w
Waterproof rating: IPX-4
Product life: 

80 million hours

Applicable model: car, truck, truck, motorcycle
Product functions: (with power off memory function)
Operating current: 1A
Color: white/yellow/red/blue/white + yellow/white + red/white + blue/red + blue
Mode: 18 strobe modes (with power off memory)
Wiring: three lines. Black is the negative pole, red is the positive pole, and white is the changing light (take the negative pole and then release it to change a change method).


Package Included
1x Ultra Slim 6 LED Car Strobe Flash Lights
Customer questions & answers
Question:When you wirr up the sync wiires, does the last one in the line and first one have to be wored together as well to make a loop or not?
Answer:No, it doesn't have to be a loop
By Daniel on October 15, 2020
Question:How can I hook them up to change while riding my motorcycleis there a universal switch or a remote would anybody happen to know
Answer:Just hook a button between the yellow wire and ground. Every time you push it it will change the mode.
By david b on June 14, 2020
Question:Can I use these as turn signals? Can these be used with just the red and black wires connected?
Answer:They are going to strobe but technically yes they can be used that way.
By Daniel on October 15, 2020