Our most comfortable outdoor Shorts are back and better than ever. Featuring a stretchable design, multiple storage pockets, and a breathable/water/rip-resistant poly-blend material, these shorts are built to trek, hike, and move but stylish enough to wear every day! Perfect for your next outdoor adventure or for daily activities, with durability that you can rely on for years to come.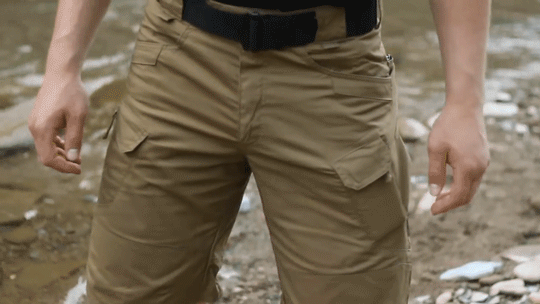 FEATURES:
Breathable Poly/Cotton Blend: Stay comfortable and dry under the toughest conditions.

Stretchable Design: These shorts stretch when you move! Move freely and stay comfortable on-the-go with the innovative elastic waist band.
Multiple Pockets: Featuring multiple cross-over zipper and velcro pockets, there is plenty of room to securely store knives, multi-tools, keys, flashlights, and other essential gear! Keep your hands free.

Ergonomic Seat: Stay agile and flexible with a full range of motion in any position!

Professional Comfort: Elastic waistband with velcro fastener
Comfort-Fit Waist: Belt loops for up to 50 mm wide belt Loops for key hook, D-Ring or carabiner

Low-Profile Pockets: Two wide back pockets Two small back pockets for mags, folding knife, flashlight, etc.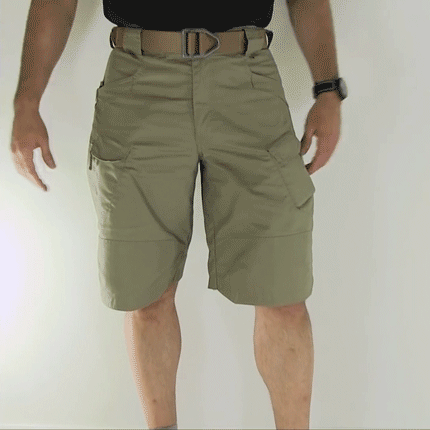 SPECIFICATIONS:
Material: Cotton Blend 
Color: Khaki, Green, Brown, Black, Gray, Python Camouflage, Night Camouflage, CP 

Camouflage