Light source: LED-P500
Colour: Black
Mode: Strong Light-Weak Light---SOS-Floodlight
Size: 14.5cm* 5.4 cm
Battery capacity: Built-in 3750 mAh 18650 battery
Endurance time:3-5 hours
Weight: 150g
Lighting time: 3-5 hours.(Strong light)
5-8 hours(Low light)
Charging time:3-5 Hours
Charging method: USB direct charge
Waterproof:Life is waterproof, can not be put into water
Material: High-strength ABS plastic
Purpose: hiking camping, climbing patrol construction, walking
CHARACTERISTICS:
Strong spotlight

The powerful lamp beads can generate up to 100,000 lumens, 40 times more than conventional incandescent lamps! It is also equipped with a flash function, which is suitable for remote lighting. The flashlight is suitable for the alarm effect in emergency situations.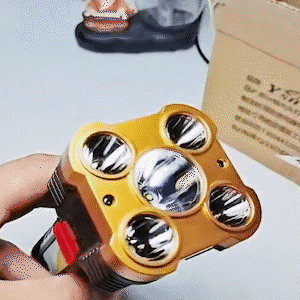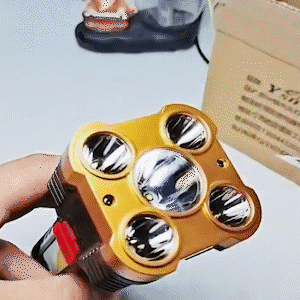 Smart technology

The powerful lithium battery can be used continuously for three days on a single charge. High energy density and stability ensure endurance. The remaining battery power is indicated by four small lights.

Multifunctional

The side of the flashlight adopts COB floodlights to meet daily reading and maintenance needs. High color rendering, does not harm your eyes and meet your various needs.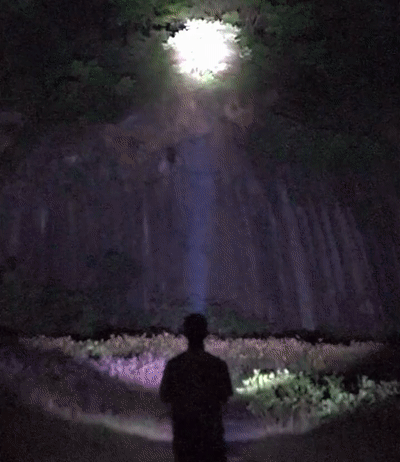 Waterproof

IP65 waterproof flashlight can prevent water splash from any angle. It can be lit normally even on rainy days, so you don't have to worry about bad weather. Suitable for the outdoor environment or bad weather conditions.

Strong heat dissipation capacity

This durable flashlight uses an ABS surface to effectively dissipate heat. It has a higher heat dissipation capacity than most flashlights on the market.

Three gears

This flashlight can switch between the three functions of strong light, medium light, and stroboscope at will. Use USB to charge, it can be fully charged in 1-2 hours.

Wide range of applications

This flashlight is very suitable for outdoor activities such as camping, cycling, fishing, mountaineering, hunting, etc. It is also suitable for circuit maintenance. In addition, you can also use it while walking at night.