Rainy season is coming, and we wish nothing more but a comfy and stylish shoes that can get along with the weather, right? Good news! We are excited to offer you the best shoes every women will surely love. Introducing the
STYLISH WATERPROOF JELLY SHOES.

Stylish Waterproof Jelly Shoes is a FASHIONABLE FLATS that has a SOPHISTICATED POINTED TOE DESIGN making it CLASSY and GOES WELL with ANY OUTFIT.


It is made of PREMIUM QUALITY RUBBER material makes it STRETCHABLE, FLEXIBLE, and WATERPROOF. It is GUARANTEED to be VERY COMFORTING to your FEET even during LONG HOURS of WALKING and S TANDING. It has a SOFT SOLE that CUSHIONS your HEEL for SUPPORT and COMFORT.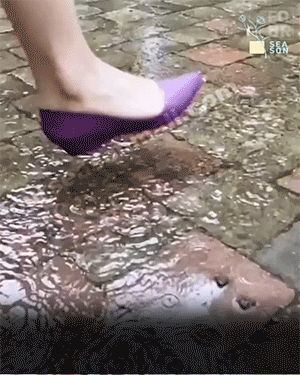 Stylish Waterproof Jelly Shoes can PROTECT your FEET from any WEATHER, DIRT, OIL, and more. It is SUPER EASY to CLEAN, WASH, and DRY. It has an ANTI-SLIP SOLE making it SAFE and SECURE to use even during HEAVY RAINS. It comes in DIFFERENT SIZES from 36 to 41. It is SUITABLE with ANY FEET TYPE. It comes in DIFFERENT COLORS: Black, Beige, Navy and Red.